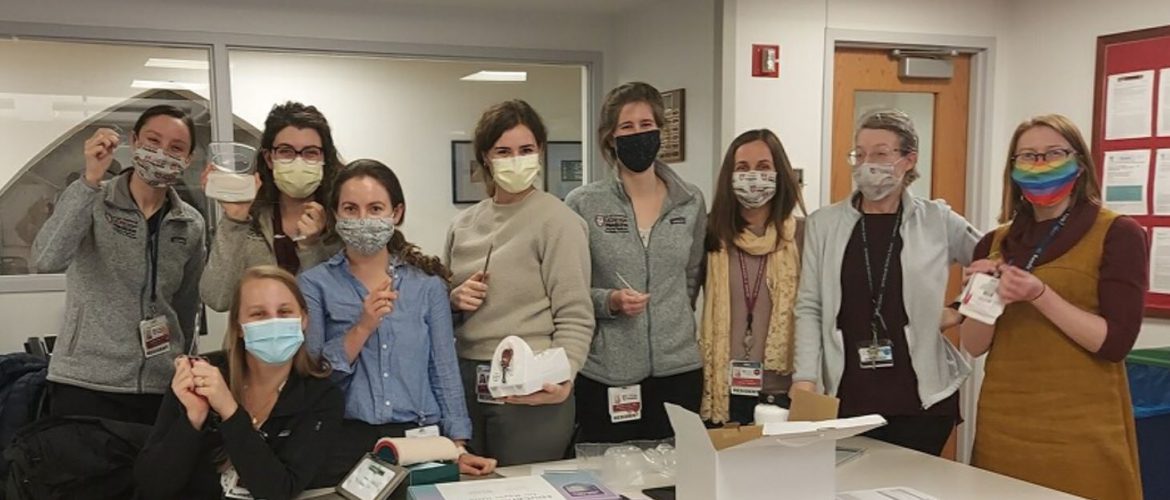 Women's Health and Gender-Based Care Track
Purpose:
To integrate a focus on gender-specific care and women's health into Internal Medicine or Med-Peds residency training beyond that of the categorical residents.
Overview:
Since women and gender-diverse patients present through all clinical disciplines, internal medicine residency is a perfect opportunity to develop the cross-discipline skills need to provide evidence-based care to these populations. Through this track residents will be able to recognize the social, reproductive, and physiologic concerns in the care of women and gender-minorities in both a primary-care and subspecialty context.
This track is a post-match option for residents to join after their intern year. The track is open to all residents regardless of future fellowship plans as these skills can be transferred to any specialty. It can be combined with the LUCENT primary care leadership track or the MERITS medical education track. Participants of the track will gain additional clinical experiences, mentoring, and opportunities for scholarly work in women's health and gender focused care.
Program Highlights:
Residents learn to bring the lenses of gender to the care of women and gender minorities throughout all medical specialties.
Additional mentorship to help with career planning and completion of a scholarly project.
Opportunities to learn additional procedures such as LARC placement and develop confidence in breast and pelvic exam skills.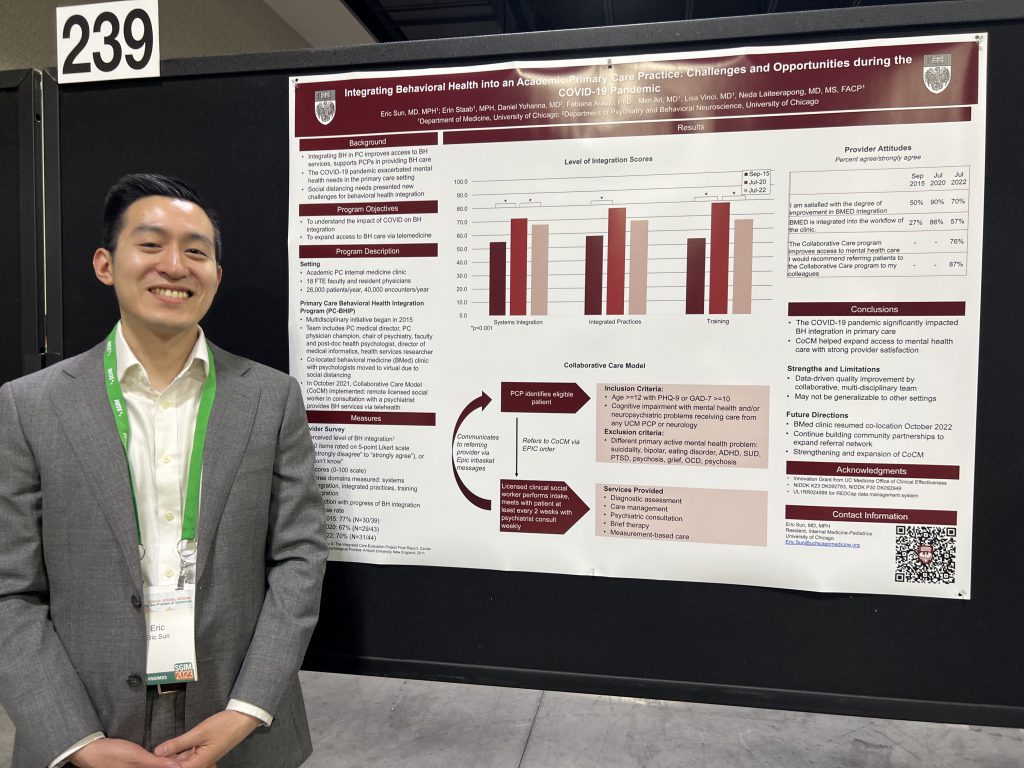 Track Requirements:
Clinical – 2-week gender-based care elective in the final 2 years of residency. All residents are required to rotate with gynecology, breast clinic, PCG gender-based care clinic, family planning clinic, and student health. Additional opportunities with IBD clinic, women's cardiology, cancer genetics, osteoporosis, trans care, and weight management are available.
Scholarship – any type of scholarly project (research, WI, education, etc.) involving women or gender-diverse patients.
Mentorship – residents should meet with the track mentor at least twice a year.
Education – attend the quarterly track small-group didactics, annual grand rounds, and present a gender-based care morning report.
PCG Gender-Based Care Clinic:
The PCG Gender-Based Care Clinic is an additional service available to patients in the primary care group. Providers can refer patients to the clinic for consultation in managing gender-based care topics. Common clinic referrals include: cervical cancer screening, breast cancer risk assessment and genetic counseling, osteoporosis advance treatment options, trans health, medical monitoring of eating disorders, IUD and Nexplanon placement, management of menstrual irregularities and menopause symptoms. Rusiecki and Ortiz Worthington staff this clinic. All residents are welcome to rotate in this clinic but priority will be given to those in the track.
Program Leadership:
                 Jen Rusiecki, MD                       Rebeca Ortiz Worthington, MD
How to apply:
Residents should contact Jen Rusiecki (jrusiecki@bsd.uchicago.edu) to meet and discuss their involvement in the track in the spring of their intern year.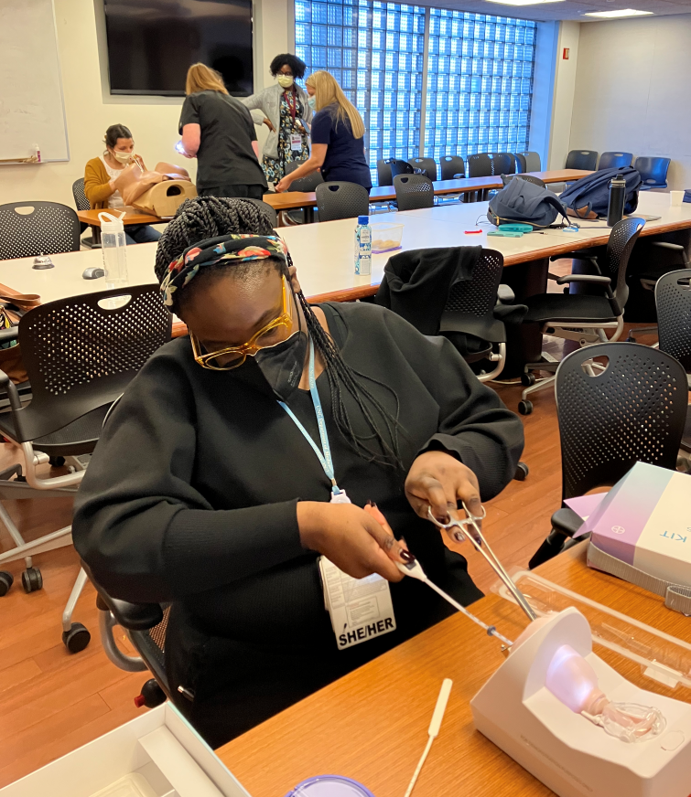 Prior Gender-Based Care Morning Reports:
Disparities in maternal mortality
Contraception options in women who smoke
Adventurous women do: counseling patients on HPV infections
Managing hypertensive emergency in a patient with postpartum preeclampsia
Diagnosis of PCOS in primary care clinic
Prior Women's Health Grand Rounds:
2019: Dr. Theresa Rhor-Kirshgraber: Primary Care for Eating Disorder Patients
2020: Dr. Tracy Battaglia: In pursuit of equity in breast cancer: A generalist's perspective
2021: Drs. Cuoghi Edens, Sushila Dalal, Alberuni Zamah: Reproductive Health in Medically Complex Women
2022: Dr. Diana Green Foster: Projected Health and Economic Consequences of the End of Roe
2023: Dr. Eleanor Bila Schwarz: Reproductive Health Care Post-Roe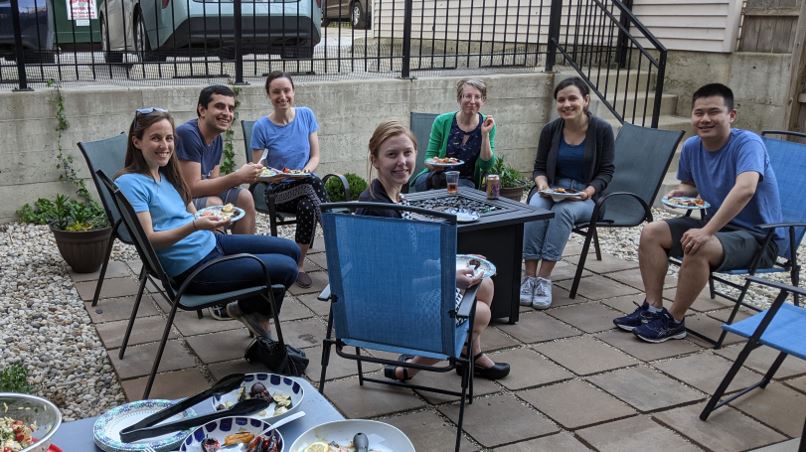 Track Graduates:
Year
Residents
Post-Graduation Plans
2019
Rebeca Ortiz Worthington
University of Pittsburgh Women's Health Fellowship, now UCMC faculty
Julia Nath
Rutgers Medical School Addiction Medicine Fellowship

California Pacific Medical Center IM Residency Program: Primary Care Faculty

2020
Daniela Anderson
Primary Care Provider, Tapestry Health Chicago FQHC
Rachel Folz
Primary Care and Women's Health Provider Rush University Medical Center
Rachel Karani
Hospitalist Northwestern Medical Group
Lauren He
Chief Resident University of Chicago

Rheumatology fellow University of Michigan

Claire Dugan
Primary Care, Assistant Professor of Medicine, NYU Langone Health
Chelsea Smith
Primary Care Provider Nuvance Health Connecticut
2021
Juli DaSilva
GI fellow UC San Diego
Molly Leavitt
McNeil Hospital Chief Resident

Applying to rheumatology fellowships

Maya Faison
PCG Float Physician, University of Chicago

Applying to rheumatology fellowships